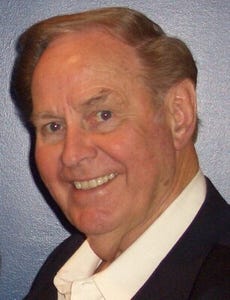 Bernard Nathan "Bernie" Muller III
Age: 89
Of: Brentwood, Tennessee
Died: Monday February 7, 2022, in Nashville, TN.
Bernie enjoyed a full life and had a long-lasting positive impact on everyone he met. He was a devoted family man, married to his wife, Elizabeth, for 69 years and proud of his children (3), grandchildren (8) and great grandchildren (7). A lifelong Methodist, Bernie was a member of the Brentwood United Methodist Church and active in the Wesley Forum class, for over 40 years. Being very community minded, he was actively involved in the Brentwood Rotary Club, having 38 years with perfect attendance. He was also an active member of the Scottish Rite since 1983, a 32 Degree Mason and a former member of the Shrine Horse Patrol.
Bernie enjoyed a long career with International Harvester, culminating with ownership of Muller International Truck Dealership, in Nashville Tennessee. Most recently, and as recent as the week he was hospitalized, he worked closely with his oldest son Rick, at Integrated Power Systems, Inc.
Visitation: will be held from 12:00p.m. to 1:00p.m. on Wednesday, February 16, 2022, at the Brentwood United Methodist Church, Brentwood, TN. A private viewing at 11:00 a.m. for immediate family, will proceed the public visitation.
Funeral Service: will be conducted at 1:00p.m. Wednesday, February 16, 2022, at the Brentwood United Methodist Church, Nashville, TN with Rev. Dr. Davis Chappell officiating.
Graveside Service: will be in Memphis, TN at 1:00p.m. Friday, February 18, 2022, at the Memorial Park Cemetery, 5669 Poplar Ave, Memphis, TN. with Rev. Rebecca Luter officiating. Visitation will precede the service 12:00p.m. -1:00p.m.
Survivors:
Wife:
Elizabeth Fleming Muller of Brentwood, TN
Daughter:
Donna Wright (Jimmy) of Germantown, TN
2 Sons:
Rick Muller (Debbie) of Brentwood, TN
Steve Muller (Kathy) of Brentwood, TN
1 Brother:
Don Muller of Shelbyville, TN
7 Grandchildren:
Brad Wright (Elaine), Beth Tyson (Matt), Meredith Muller, Amanda Muller, Nathan Muller, Grant (Mimi) Muller and Kacey Muller
7 Great Grandchildren:
McKinley, Anna Claire, Cole, Marielle, Miller, Beau and James
Preceded in death by:
Parents: Bernard Nathan Muller II and Elizabeth Fretz Muller
Brother: Robert Muller
Sister: Peggy Grow
Granddaughter: Lauren Wright Hobbs
In lieu of flowers, send donations in the name of Bernie Muller to Brentwood United Methodist Church (finance@BUMC.net) or The Shriner's Children's Hospital (lovetotherescue.org).
RESIDENTIAL
GENERATORS
We provide consultation and full service installment on residential generators. We are seeing more and more long term power outages. Your home can be safe from erratic power failures with your own emergency power supply.
Why Do I Need A Generator For My Home?

Integrated Power Systems have been serving Tennessee and surrounding states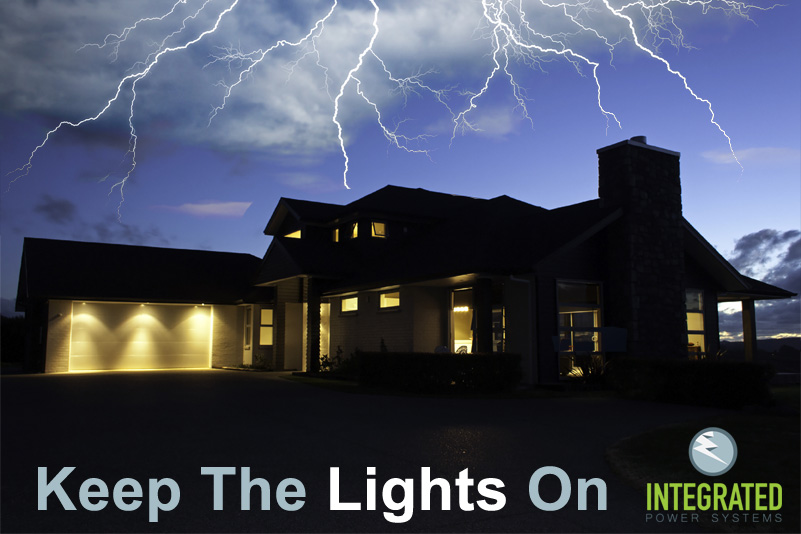 with emergency generators and power for 17 years. Whether you are a corporation with legal obligations in healthcare or data or a homeowner concerned for the safety and comfort of your family. We have what you need. With the massive increase in power outages and weather systems wreaking havoc, there has never been a more important time to have back up power for your home or business.